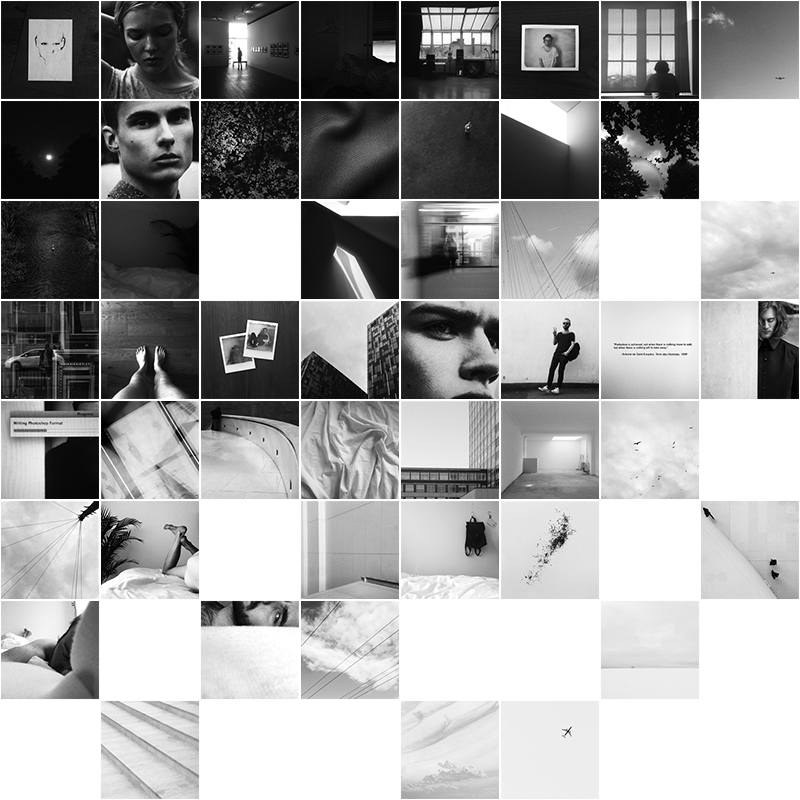 Architecture, portraits, black & white, minimalism, behind the scenes, everyday moments I find beautiful, work in progress, clouds… This is mostly what my Instagram account consists of.
I haven't got much time to update my blog nowadays, however I keep my Instagram updated, and I like to think of it as sort of a mini-blog, seeing as I try to keep a certain level of quality on the images I upload.
If you want to follow me, click the link in the menu on the left side of my blog, go to instagram.com/joakimheltne, click on the grid above or the link below.
I've been working on a lot of fun projects lately, however I can't publish them on the blog yet, but they'll be up eventually!